BY HEIDI RIVERA UPDATED: FEBRUARY 4, 2021 2:10 PM ET
Selecting a credit repair company can be a time-consuming process. If you don't know exactly what you are looking for, and your legal rights, you might end up choosing the wrong services for your needs. If you want to improve your poor credit score or to fix any errors in your report, here are the Best Credit Repair companies of 2021 according to Money.
The 4 Best Credit Repair Companies of 2021
What Exactly Do Credit Repair Companies Do?
A credit repair company is an entity that specializes in finding and disputing mistakes on your credit report. In exchange for their services, these companies generally charge a monthly fee ranging from $79 to $120. When your credit score has been improved to your satisfaction, you can discontinue the service.
Ad
With Credit Repair, you can get back to the financial health you need.
Bad credit can take a toll on your personal finance and beyond. Click on your state and find out how to start repairing today.
HawaiiAlaskaFloridaSouth CarolinaGeorgiaAlabamaNorth CarolinaTennessee
RI
Rhode Island
CT
Connecticut
MA
MassachusettsMaine
NH
New Hampshire
VT
VermontNew York
NJ
New Jersey
DE
Delaware
MD
MarylandWest VirginiaOhioMichiganArizonaNevadaUtahColoradoNew MexicoSouth DakotaIowaIndianaIllinoisMinnesotaWisconsinMissouriLouisianaVirginia
DC
Washington DCIdahoCaliforniaNorth DakotaWashingtonOregonMontanaWyomingNebraskaKansasOklahomaPennsylvaniaKentuckyMississippiArkansasTexas
Get Started
Best Credit Repair Company Reviews
The companies listed below have a solid reputation, offer reasonable turnarounds, competitive prices, satisfaction guarantees, and a variety of complimentary credit monitoring services, to help you fix your poor or bad credit. Before hiring a credit repair company, make sure you understand what can and can't be removed from your report, to determine whether this is the best option for you.
Credit Saint Review
BBB Rating: A
Monthly fee: $79.99 – $119.99
Credit Saint offers three credit repair packages: Credit Polish, Credit Remodel, and Clean Slate, which vary in aggressiveness.
Credit Polish

package:

Allows you to dispute up to 5 inaccurate items per monthly cycle, including late payments, transactions related to identity thefts, account charge-offs, and debt collections.
Credit Remodel

package:

You get everything included in the Credit Polish plan, in addition to 5 more disputes per month, escalated information requests, and disputes for additional items, such as bankruptcies and repossessions.
The Clean Slate

package:

The most comprehensive credit repair package, featuring everything that's offered in its two other plans, plus access to disputing judgments. In addition, you get unlimited disputes each month, which speeds up the credit restoration process.

When you subscribe to Credit Saint, the company assigns a specialized advisory team to monitor your case closely, schedule calls periodically to keep you informed, and answer any questions you may have. You can cancel the company's services at any time, and there's a 90-day money-back guarantee if you don't see any changes in your credit history after three months.
Sky Blue Credit Review
BBB Rating: Not BBB Accredited
Monthly fee: $79 – $119
Sky Blue Credit has a simple pricing model that allows you to take advantage of all its credit repair services for a flat rate of $79 a month, or $119 a month for couples (both married or unmarried partners).
Sky Blue's credit repair plans include:
An initial analysis of disputable items
Identifying and reviewing potential errors in your report
Dispute 15 negative items per each 35 days cycle
Access to debt negotiation consultants
Credit score assistance and other credit score rebuilding programs
A condition-free 90-day-guarantee
According to the company, each credit repair process takes approximately 6 months to complete and cancellation is allowed at any time without incurring any penalties.
The Credit Pros Review
BBB Rating: A
Monthly fee: $69 – $149
The Credit Pros offers some of the most affordable prices in the industry, with monthly services starting at just $69. The company has 3 different packages available for their clients: :
Money Management

plan:
Includes access to updated credit reports every 60 days
Identity theft restoration insurance
Goodwill letters
Debt validation
Cease and desist letters to creditors
Access to the company's legal network
Personalized action plans with certified FICO professionals
Prosperity Package

and the

Success Package

:
Include the same features as the Money Management plan
Both packages include discounts on medication and products from affiliate websites, like National Credit Direct.
Each of these plans features other finance tools such as real-time account sync, bill reminder, and a budgeting system service. Although all of these selections offer some sort of complimentary credit monitoring solution, The Credit Pros took it a step further by offering several tools to track inaccurate information about your personal finances, from dark web monitoring to social security trace to pay-day monitoring.
Another thing worth noting is that the company's free consultation is available in both English and Spanish — something not common in the credit repair industry.
Ovation Credit Repair Review
BBB Rating: A
Monthly fee: $79 – $109
Ovation Credit Repair was founded by attorneys and offers two levels of credit repair: the Essentials Plan and the Essentials Plus Plan. Both plans include:
A free consultation with a credit expert
Personalized credit dispute options
A case advisor that will oversee the process from start to finish
The two other plans (Essential, and Essential Plus) provide other aggressive tactics to fit the needs of their consumers such as:
Essential Plan:
Personalized dispute options
Personal case advisor
Financial Management Tools
Essential Plus Plan:
Unlimited Challenge Validation letters
Unlimited Creditor Goodwill letters
Official Ovation Recommendation Letter
Transunion Credit Monitoring
Aside from its many credit-related services, Ovation Credit Repair also stands out when it comes to discounts. These include a 20% couple's discount, a credit of up to $50 on your next monthly payment for referring a friend or switching from another credit repair company, and discounts for seniors and members of the military.
Things You Should Know Before You Pay for a Credit Repair Company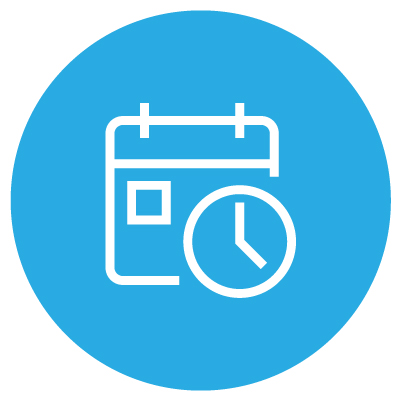 Credit repair takes time
It can take from three months to a year to see an improvement on your credit report.
Not everything can be removed
Late or missed payments, charge-offs, and debt collections can only be removed if they can be verified as inaccurate.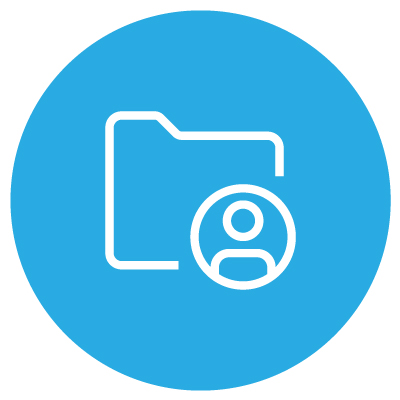 You have to do some of the legwork
You still have to provide credit repair agencies with information and evidence about your accounts.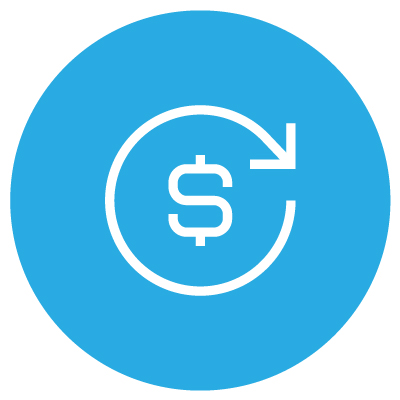 Most companies have setup fees
Most credit repair companies charge a first work fee. A first work fee is a one-time fee charged for opening the account, ranging from $15 to $200.
How Credit Repair Agencies Work
Each credit repair company has its own way of doing things, but most of them follow this four-step process:
1. Free Consultation
Walk you through the credit repair process
Pull up your credit report from all three bureaus
See if you'd be a good candidate for a credit repair
2. Power of Attorney and Consent
If they find inaccuracies, they will:
Send you a document that lists possible errors for you to evaluate.
Send you a written contract establishing a power of attorney or another form of consent
Send dispute letters or challenge these inaccuracies legally on your behalf
3. Challenge Items
After having your legal consent, the company then proceeds to challenge these items with both creditors and the credit bureaus, through letters and phone calls.
The 3 credit reporting bureaus (Equifax, TransUnion and Experian) have 30 days upon receiving the dispute to investigate it, according to the Consumer Financial Protection Bureau (CFPB).
If they're able to verify that the challenged items are in fact errors, they'll have to remove them from your credit profile.
4. Progress Report
The credit repair company keeps track of the different processes and sends updates on the status of each disputed item
After the dispute is resolved, the credit repair company will send you a progress report along with an updated copy of your credit report
You can then review the changes
Debt Settlement vs Credit Repair
Though both are in the personal finance sphere, it's important to note that there's a difference between settling your debt and using a credit repair service to fix your bad credit. While the former falls under credit counseling, aiming to advise on managing your money and debts, credit repair looks to challenge negative information on your report.
If you're interested in using a credit counselor, the National Foundation for Credit Counseling offers free help.
| | |
| --- | --- |
| Debt Settlement | Credit Repair |
| Resolving your debt and making a deal to pay it off at a reduced amount | Identifying and fixing mistakes on credit report |
| Negative impact on credit for up to 7 years | Improves credit |
| Hurts chances of getting loans or credit cards | Increases the possibility of being approved for loans and credit cards |
Things to Pay Attention To When Hiring a Credit Repair Company
When signing the dotted line, pay close attention to the conditions that are being stipulated, to make sure you're dealing with a legitimate company that won't violate your rights or take advantage of you in the future.
Make sure your credit repair company includes a copy of the Consumer Credit File Rights .
You have the right to cancel any services without incurring any penalties, within three business days after signing the contract, in compliance with the FTC's Cooling-Off Rule.
Credit repair companies can't charge you in advance for their services. These companies can only charge you for services they have actually fulfilled.
7 Warning Signs of a Credit Repair Scam
Credit repair companies are governed by the Credit Repair Organizations Act (CROA) and the Telemarketing Sales Rule. These laws make it illegal to make certain promises or misrepresentations and require specific disclosures when offering credit repair services.
If a credit repair service does any of the following, they might be taking advantage of you:
Asks for upfront payment before doing any work for you.

The CROA explicitly forbids companies to request or receive payment until they've completed the promised services.

Avoids or refuses to explain your rights to you or asks you to waive those rights.

Credit repair companies are required to give you a copy of the Consumer Credit File Rights Under State and Federal Law and a copy of the contract to view before signing. Luckily, the CROA automatically voids any waiver of rights.

Promises to remove ALL negative information from your credit report.

While a credit repair company can remove incorrect information from your report, they can't legally take off negative data if it's accurate.

Tells you to give false information or dispute accurate information.

Some scammers advise clients to claim they've been the victim of identity theft to get negative items taken off — even if no such thing occurred. This is illegal and could land you in serious trouble.

Tells you not to contact the three credit reporting bureaus

. Everybody's entitled to one free credit report a year from each of the credit reporting companies.

Promises a new credit identity or asks you to create one

. Some shady services give you a nine-digit identification number they call a CPN (credit profile or credit privacy number). Another tactic is asking you to apply for an Employer Identification Number from the IRS. Sometimes they'll even illegally sell you a new Social Security Number, often stolen from children. They then ask you to apply for credit using these new numbers. This is illegal and a scam.

The contract is missing key information

, such as:
the fees charged
a breakdown of the services to be provided
the time period in which said services will be provided
the company's name and business address
a section in the contract notifying your right to cancel it within three days of signing
Frequently Asked Questions (FAQ)
1. What is a credit repair agency?
A credit repair company is a for profit organization that analyses your credit report and disputes errors to collectors on your behalf.
2. Are credit repair companies a scam?
Credit repair companies are legal. The Credit Repair Organizations Act (CROA) was established to provide protection to the consumer, making it illegal for credit repair companies to lie to you and charge you for services they have not provided. In addition, the Fair Credit Reporting Act (FCRA) was created to protect the consumer's personal information and avoid identity theft or the wrongful use of personal information.
3. How to avoid credit repair scams?
A deceitful credit repair company will falsely promise to erase loans, bankruptcies, and other negative items from your report. On occasions, these companies promise to give the consumer a new credit identity, and ask for money upfront. This can lead you to commit illegal actions such as identity theft and fraud.
If a credit repair company makes any of these promises to you, it is most likely a scam.
4. Can you really pay someone to fix your credit?
You can pay a credit repair company to help you fix your credit. Credit repair companies cannot delete accurate information from your credit report but they can help you by disputing errors on your behalf.
5. How to verify a credit repair company?
To avoid credit repair scams it is important to research different companies, Federal Trade Commission recommendations, Better Business Bureau (BBB) ratings, and reviews left by other consumers.
The Credit Repair Organization Act (CROA) requires credit repair companies to provide a written contract explaining in detail the services they will provide, how long it will take to help you, guarantees, and the total cost for their services.
6. What does credit repair cost?
The cost of a credit repair company depends on the services you need. Some credit repair companies charge their clients a monthly fee while others charge based on the specific services they provide.
7. Is credit repair worth the cost?
Depends on the services you need and the time you have available to dispute the error on your credit report, a credit repair company is worth the cost. Credit repair agencies offer a variety of packages at different prices to fit the needs of their customers.
8. Do credit repair companies hurt your credit?
The purpose of credit repair companies is to fix your credit, not to hurt it. However, you need to be aware that credit repair companies can only dispute errors on your report and cannot erase accurate information.
9. Can I repair my own credit?
Yes, you can DIY your credit repair. However, you must have some basic knowledge in order to succeed. You can dispute errors on your credit report as part of the services offered by Experian. Using their website you can dispute, explain and send your dispute to the bureau's system. If there was an error, the bureau will remove it by the next cycle.
10. What if I have an error on my credit report during the Coronavirus pandemic?
If you notice any errors on your credit report, or if you feel a late payment was reported unfairly, you must contact your lender to get an answer.
11. In what ways can I manage the impact of the Coronavirus pandemic on my credit ?
The CARES Act signed into law on March 27 provides homeowners with protection against foreclosure and mortgage forbearance for borrowers with loans backed by Fannie Mae, Freddie Mac, the USDA, and the VA until December 31st, 2020. You can obtain an extension and a forbearance of 180 days.
Student loan debtors received additional relief by having loan payments suspended, collections and defaults put on hold, and interest rates set to zero until December 31st, 2020.
The three major credit reporting agencies (Experian, TransUnion, and Equifax) are offering access to a free credit report weekly through April 2021. Now is as good a time as any to check your reports for errors and, if there were any present, to use the services of a credit repair company to fix them.
How We Found The Best Credit Repair Companies of 2021
Once we concluded this phase, we selected those companies that stood out from the rest in each of the following categories:
Best credit repair financial tools

Best pricing for credit fixing services

Best credit repair service guarantee
Reputation and Customer Experience
The companies in our list have been around for over ten years and have a strong reputation across different consumer-review platforms, like the Better Business Bureau (BBB) and Google Reviews.
Courtesy of https://money.com/best-credit-repair-companies/
C